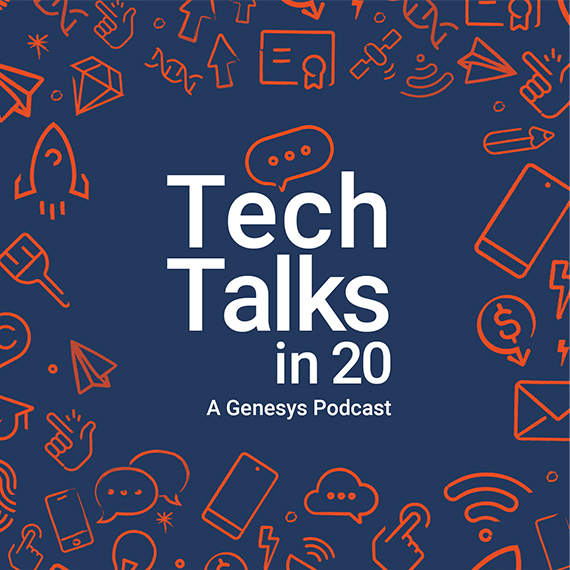 Tech Talks in 20 focuses on the hottest tech topics in CX right now. When we talk tech, we cover everything from supercharging the customer experience with AI to composable CX to what's hot with bots—plus, we reveal the data behind the latest CX tech trends—all in about 20 minutes.
Episodes
Wednesday Sep 15, 2021
Wednesday Sep 15, 2021
Over the last three years, conversational AI has evolved from a futuristic vision into a practical reality for a growing number of contact centers. Increasingly, customer experience leaders identify artificial intelligence (AI) as a top tech priority.
In this episode, hosts Michael Logan and Ginger Conlon are joined by Erica Mayshar, Senior Manager of Solutions Consulting at Genesys, to discuss the key elements of a successful conversational AI implementation. Far more than a deflection strategy, AI can enhance the customer journey and drive revenue. And with the right approach, contact centers can integrate AI-driven bots seamlessly for a fluid, satisfying customer experience.
Wednesday Sep 01, 2021
Wednesday Sep 01, 2021
Social media connects people — with family, friends and even brands. It's quickly becoming an important channel for contact centers, too. The broad visibility of social channels means your responses and interactions are public, so the stakes are high.
In this episode, Katie Ritz, Senior Director of Product Management for the Genesys Cloud CXTM platform, talks about the unique challenges of social media engagement, the role of video in customer interactions and the power of cloud technology to enable seamless omnichannel experiences with less burden on the contact center.