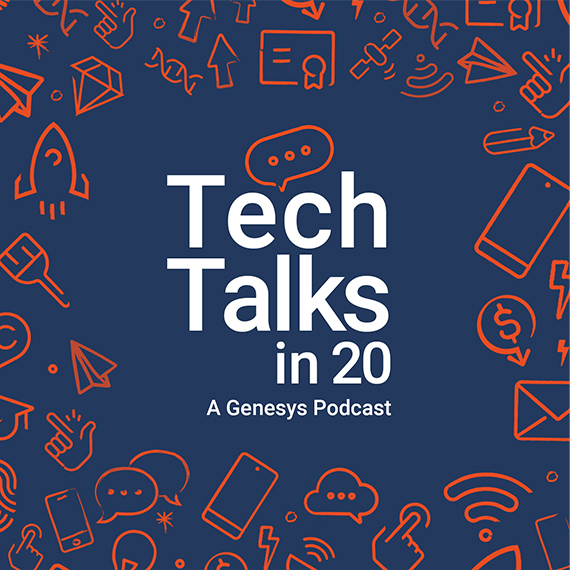 Tech Talks in 20 continues with a new season and two new hosts. This season, we'll dive into the current state of customer experience (CX) technology and keep an eye on emerging trends.
Before joining the Genesys team, Ginger Conlon served as Chief Editor of several industry publications, covering technology trends in customer experience, marketing and sales. Today, as Thought Leadership Director at Genesys, she's part of a team that creates research-driven content about customer experience, workforce engagement management and more.
Throughout his eight years as Senior Strategic Sales Consultant at Genesys, Michael Logan has worked with existing and potential customers to solve their CX center challenges. His deep firsthand knowledge of the role CX technology plays in driving contact center results is a perfect complement for Ginger's focus on long-term trends. 
Together, Ginger and Michael tackle a variety of topics, including how to improve workforce engagement, the impact of AI on the customer experience and the critical role empathy plays in the contact center.