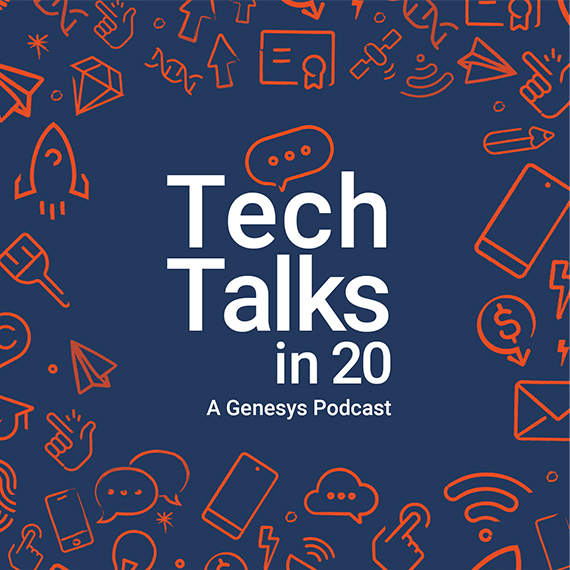 Tech Talks in 20 focuses on the hottest tech topics in customer experience right now. When we talk tech, we cover everything from supercharging the customer experience with AI to composable CX to what's hot with bots—plus, we reveal the data behind the latest CX tech trends—all in about 20 minutes.
Episodes
Tuesday Dec 07, 2021
Tuesday Dec 07, 2021
Today's customers expect a higher level of service than ever before, leaving CX leaders scrambling to deliver and differentiate. Fortunately, cloud platforms are enabling seamless omnichannel access, mass customization and real-time journey orchestration. For today's CX leaders, moving to the cloud is inevitable – in the latest State of CX report, 70% say they're planning a cloud migration in the near future. The key decision now is how to transition smoothly. In this episode of Tech Talks in 20, Brian Bischoff, SVP for Genesys Cloud Commercial Operations, joins hosts Michael Logan and Ginger Conlon to discuss cloud platform maturity and the importance of choosing the right partner and strategy for your cloud migration.