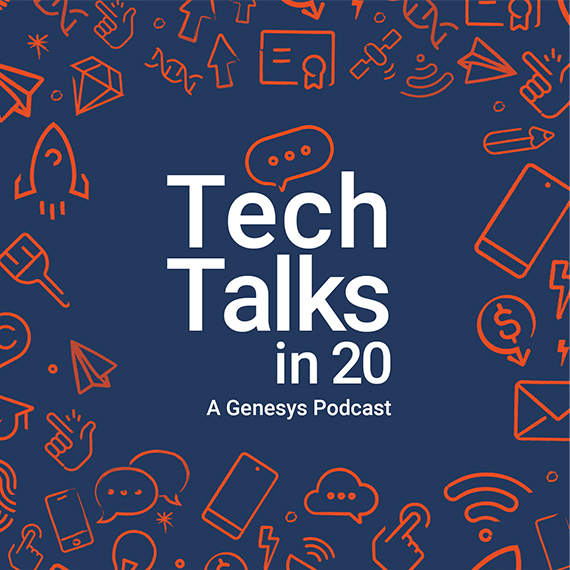 Tech Talks in 20 focuses on the hottest tech topics in customer experience right now. When we talk tech, we cover everything from supercharging the customer experience with AI to composable CX to what's hot with bots—plus, we reveal the data behind the latest CX tech trends—all in about 20 minutes.
Episodes
Wednesday Jul 13, 2022
Wednesday Jul 13, 2022
Retaining top talent is a perpetual challenge for customer experience (CX) leaders. To deliver outstanding customer experiences, you need to keep your best agents. But it's equally important to retain your technical team, including the software engineers who build and maintain the tools in your CX ecosystem.
In this episode, Jason Alley, Senior Director of Product Marketing at Genesys, joins as guest co-host to discuss how one Genesys customer motivated software engineers to drive CX innovation — and found the key to retaining them. Richard Trucker, Software Engineering Manager at OVO Energy Ltd., explains how empowering engineers to solve problems in collaboration with business teams yielded rapid CX innovation. And it differentiated its brand and motivated the development team with quick feedback and satisfying results.
Jack Nichols, VP of Product Management for Genesys Cloud CX rounds out the conversation with insights into how a composable CX ecosystem empowers software engineers and fosters co-creation.